2018 Mud Volleyball Mudpocalypse Volleyball (Outdoor)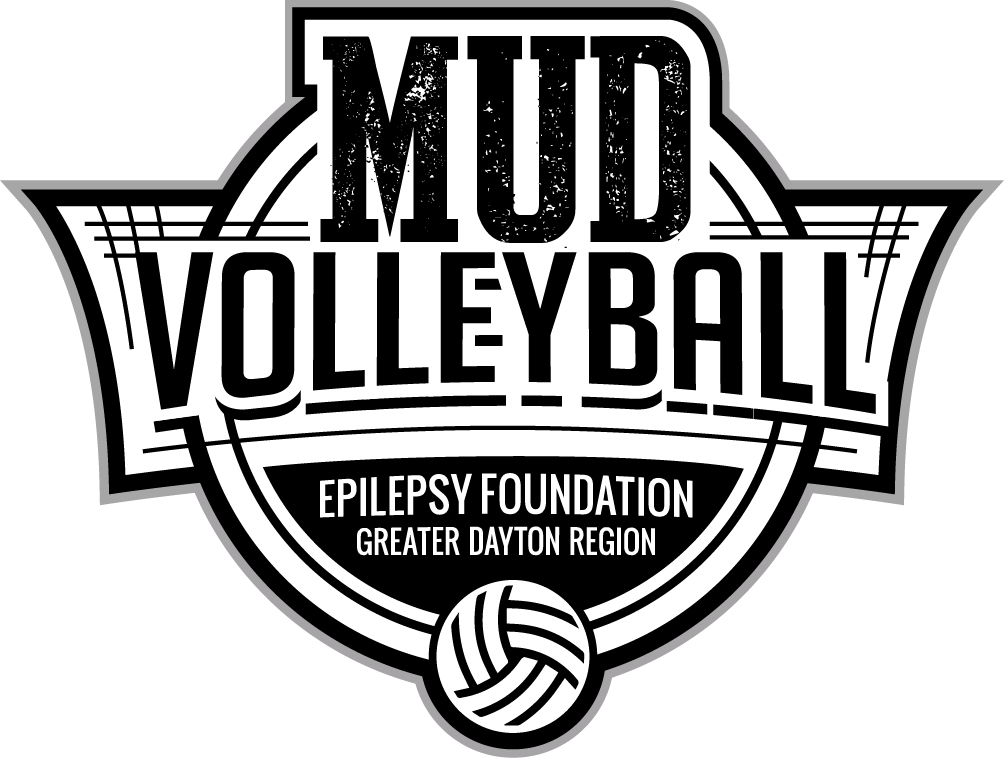 Mudpocalypse July 21, 2018 Mud Volleyball
Who: anyone over the age of 16 is invited to participate!
What: a HUGE volleyball tournament played in the mud
When: July 21, 2018 @ 8AM
Where: 1301 E Siebenthaler Ave. Dayton, OH 45414
Why: Why not!? As if you ever needed a reason to roll around in the mud for a day. But if you need some justification all proceeds benefit the Epilepsy Foundation of Western Ohio. So feel good about getting dirty!
---
Free Agent Fees

Early Bird

60.0

Regular

65.0

Late

70.0

Sold Out

Team Fees

Early Bird

350.0 per team

Regular

375.0 per team

Late

400.0 per team

Sold Out

Team Fees

Early Bird

350.0 per team

Regular

375.0 per team

Late

400.0 per team

Sold Out

Team Fees

Early Bird

350.0 per team

Regular

375.0 per team

Late

400.0 per team

Sold Out

Team Fees

Early Bird

350.0 per team

Regular

375.0 per team

Late

400.0 per team

Sold Out

Team Fees

Early Bird

350.0 per team

Regular

375.0 per team

Late

400.0 per team

Sold Out

Team Fees

Early Bird

350.0 per team

Regular

375.0 per team

Late

400.0 per team

Sold Out

Team Fees

Early Bird

350.0 per team

Regular

375.0 per team

Late

400.0 per team

Sold Out

Team Fees

Early Bird

350.0 per team

Regular

375.0 per team

Late

400.0 per team

Sold Out

Team Fees

Early Bird

350.0 per team

Regular

375.0 per team

Late

400.0 per team

Sold Out

Team Fees

Early Bird

350.0 per team

Regular

375.0 per team

Late

400.0 per team

Sold Out

Team Fees

Early Bird

350.0 per team

Regular

375.0 per team

Late

400.0 per team

Sold Out

Team Fees

Early Bird

350.0 per team

Regular

375.0 per team

Late

400.0 per team

Limited Spots

Team Fees

Early Bird

350.0 per team

Regular

375.0 per team

Late

400.0 per team

Sold Out

Team Fees

Early Bird

350.0 per team

Regular

375.0 per team

Late

400.0 per team

Sold Out

Team Fees

Early Bird

350.0 per team

Regular

375.0 per team

Late

400.0 per team

Sold Out

Team Fees

Early Bird

350.0 per team

Regular

375.0 per team

Late

400.0 per team

Sold Out

Team Fees

Early Bird

350.0 per team

Regular

375.0 per team

Late

400.0 per team

Sold Out

Team Fees

Early Bird

350.0 per team

Regular

375.0 per team

Late

400.0 per team

Sold Out

Team Fees

Early Bird

350.0 per team

Regular

375.0 per team

Late

400.0 per team

Sold Out

Team Fees

Early Bird

350.0 per team

Regular

375.0 per team

Late

400.0 per team

Sold Out

Team Fees

Early Bird

350.0 per team

Regular

375.0 per team

Late

400.0 per team

Sold Out

Team Fees

Early Bird

350.0 per team

Regular

375.0 per team

Late

400.0 per team

Sold Out

Team Fees

Early Bird

350.0 per team

Regular

375.0 per team

Late

400.0 per team

Sold Out

Team Fees

Early Bird

350.0 per team

Regular

375.0 per team

Late

400.0 per team

Sold Out

Team Fees

Early Bird

350.0 per team

Regular

375.0 per team

Late

400.0 per team

Sold Out

Team Fees

Early Bird

350.0 per team

Regular

375.0 per team

Late

400.0 per team

Sold Out

Team Fees

Early Bird

350.0 per team

Regular

375.0 per team

Late

400.0 per team

Sold Out

Team Fees

Early Bird

350.0 per team

Regular

375.0 per team

Late

400.0 per team

Sold Out

Team Fees

Early Bird

350.0 per team

Regular

375.0 per team

Late

400.0 per team

Sold Out

Team Fees

Early Bird

350.0 per team

Regular

375.0 per team

Late

400.0 per team

Sold Out

Team Fees

Early Bird

350.0 per team

Regular

375.0 per team

Late

400.0 per team

Sold Out

Team Fees

Early Bird

350.0 per team

Regular

375.0 per team

Late

400.0 per team

Sold Out

Team Fees

Early Bird

350.0 per team

Regular

375.0 per team

Late

400.0 per team